LOUISVILLE, Ky. (WDRB) — Approximately 6,000 Kentuckians on Friday signed up to receive the first dose of the COVID-19 vaccine through Baptist Health, although some of those people likely were not yet eligible to receive the shot. 
Anyone could sign up for the COVID-19 vaccine through Baptist Health's MyChart website in four Kentucky cities, WDRB News learned on Friday. In a statement on Saturday, Baptist Health officials confirmed that "many who viewed the site mistakenly thought the vaccines were open to the general public." 
Explaining how this happened, officials said Baptist Health provided a link to an online vaccination scheduling tool to the Kentucky Department of Public Health on Friday that was shared on the state's website. That link was suppose to be for health care professionals, who are in section 1A of Kentucky's vaccination plan.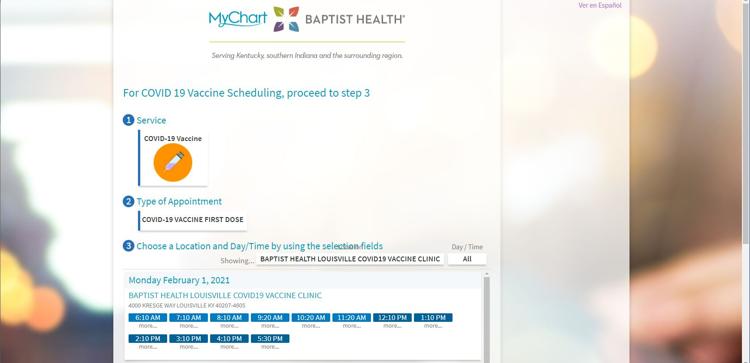 "While the state website linked to a page that clearly outlined that the vaccines are available for Phase 1A healthcare personnel, the scheduling tool did not include this information," Julie Garrison with Baptist Health said in the statement to WDRB News. "… We regret the confusion this has caused our communities and have updated the scheduling tool with the additional information." 
Garrison said Baptist Health will honor the 6,000 appointments that were made regardless of the person's eligibility under the state's vaccination plan. It's unclear how many of the 6,000 individuals who signed up were health care professionals.
With the next two weeks of vaccinations booked, online scheduling is no longer available, Baptist Health officials said. It hopes to open online scheduling again when the next phases of the state's vaccination plan begin.
Copyright 2021 WDRB Media. All Rights Reserved. 
Source: www.wdrb.com