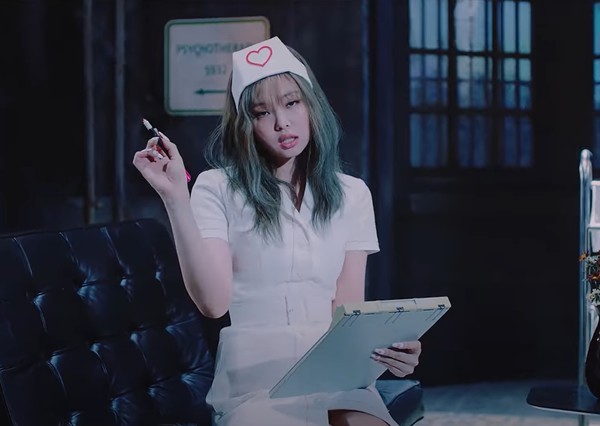 Korean nurses are criticizing K-pop girl group Blackpink's music video of the newly released song, "Lovesick Girls," for allegedly portraying a nurse as a sex object.
In a music video scene, a nurse in red high heels and a short miniskirt appears wearing a female nurse cap that is no longer worn by modern nurses.
The scene sexually objectified the nurse with unrealistic clothes, nurses said.
A local Facebook community, comprising of nurses and nursing university students, has recently posted comments such as "When can nurses get out of that image," "Because people see nurses in that way, we are portrayed like that in the media," and "People are calling nurses heroes but is there a hero who dresses like that."
Until recently, nurses could successfully separate nurses' real images from those in imagination with shameful images thanks to the public awareness that such images were out of reality, one nurse said. This year, in particular, people associated nurses with plasters and bandages, wet hair with sweat, and protective gear due to their fight against Covid-19, she said.
The nurses' protest against the media showing century-old images and reminding the public of those images are not just a simple complaint, she added.
The nursing community's strong backlash against Blackpink's music video also stems from the media's repeated exposures to sexualized portrayals of nurses.
In July, an MBC drama series, "My Wonderful Life," had a nurse character who wore colorful manicures and shoes and provided convenience to a particular patient for her purposes. Nurses were furious, saying the drama character was far from reality.
The drama production team released an apology statement on the drama's official website and deleted the problematic scene.
In 2018, former YTN CEO Choi Nam-soo came under fire for writing on his Twitter page in 2010, "I liked the hand of the nurse lady's patting on my butt twice before injection, but I didn't like the injection much."
The Korean Nurses Association requested Choi's official apology for making derogatory remarks that could cause sexual shame.
In response, Choi apologized for hurting the KNA members and women across the nation.
The same problem has occurred repeatedly for years, but the wrong perception of nurses has not changed easily.
Last year, the Ministry of Health and Welfare made a poster to correct the wrong titles of the nurse, such as "young lady," "hey," or "look," and improve the public awareness of nurses.
Some nurses said producers of media content should have the right mindset, although consumers would need proper education.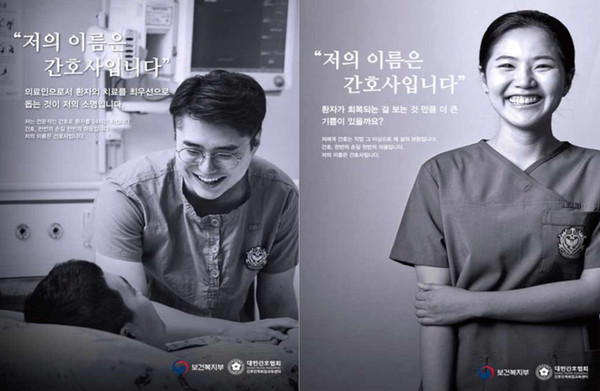 After Blackpink released the music video, social media users are increasingly requesting to stop sexualizing nurses, using hashtags such as #NursesAreNotCostumes, #Stop_Sexualizing_Nurses, and #nurse_is_profession.
The Korean Health and Medical Workers' Union released a statement on Monday, saying the music video's portrayal of a nurse wearing a nurse cap, a tight and short skirt, and high heels was completely different from the modern nurse's outfit. However, the scene followed the typical sexual stereotype and video direction under the excuse that it was just a "costume," the union said.
At real clinical scenes, nurses are taking the risk of Covid-19 infection to save people's lives and protect their safety, the labor group went on to say.
On one side, Koreans are calling nurses "heroes," but some others are still calling them "hey" or "young lady," it said.
The labor union noted that nurses were highly exposed to sexual abuse, compared to other hospital workers.
"We are firmly opposed to sexual objectification and sexual commercialization of women and nurses. As Blackpink's new song ranks high at various global charts, we urge YG Entertainment to take responsible measures to match their popularity and influence," the union added.
Source: www.koreabiomed.com